Service provider
Jeddah (Al Faisaliyyah )
Showing 22 to 42 of 673 entries
Tests
Creatinine - Serum
This test measures how well your kidneys are performin...
Tests
Vitamin B12 (Cobalamin)
Vitamin B-12 (cobalamin) plays an essential role in red...
Tests
Uric Acid - Serum
A uric acid blood test, also known as a serum uric acid...
Tests
Thyroid Stimulating Hormone (TSH)
TSH stands for thyroid stimulating hormone. A TSH test ...
Tests
Cholesterol - Total
A complete cholesterol test — also called a lipid panel...
Tests
Alanine Aminotransferase (ALT)
This test is done to measure the amount of Glutamate Py...
Tests
Aspartate Amino Transferase (AST)
The SGOT test is a blood test that's part of a liver pr...
Tests
Total Protein - Serum
A total serum protein test measures the total amount of...
Tests
Low Density Lipoprotein (LDL)
LDL tests are a form of blood test that doctors use to ...
Tests
High Density Lipoprotein (HDL)
A high-density lipoprotein (HDL) test measures the leve...
Tests
Est. Glomerular Filtration Rate (eGFR)
Estimated glomerular filtration rate (eGFR) measures ho...
Tests
Calcium (Ca) - Total
A calcium blood test measures the amount of calcium in ...
Tests
BUN / Creatinine Ratio
Blood urea nitrogen (BUN) and creatinine tests can be u...
Tests
Blood Urea Nitrogen (BUN)
This test measures the amount of nitrogen in your blood...
Tests
Glucose - Random
Random blood sugar (RBS) measures blood glucose regardl...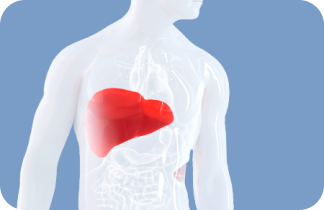 Tests
AST / ALT Ratio
The AST/ALT ratio is the ratio between the concentratio...
Tests
Hemoglobin A1C (Glycated Hb,HbA1C)
HbA1c is a blood test that is used to help diagnose and...
Tests
Gamma-Glutamyl-Transpeptidase (GGT)
A gamma-glutamyl transferase (GGT) test measures the am...
Tests
Non-Invasive Prenatal Testing (NIPT) – by ddPCR
is based on the detection and characterization of circu...
Tests
Methylenetetrahydrofolate Reductase (MTHFR) 2 Variants
There are two common types, or variants, of MTHFR mutat...
Tests
Anti Beta 2 glycoprotein IgG
...